Bruce C. Flagler, 62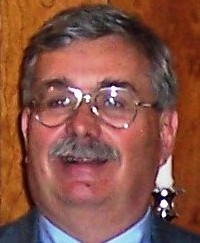 North Greenbush - Bruce C. Flagler, 62, of Brinker Drive South died Tuesday, June 01, 2010, at his residence after a long courageous battle with ALS, Lou Gehrig's Disease.
Born in Troy, he was son of the late Joseph G. Flagler and Dorothy Bell Flagler Millhouse and step son of the late Chester F. Millhouse. He had resided in the Troy area all his life and was a graduate of Troy High School class of 1967 and attended Albany Junior College and Hudson Valley Community College. He enjoyed vacationing at Bolton Landing, Lake George.
Bruce was employed as a Territory Manager for Troy Belting and Supply Company for 37 years. He was the Safety and Training Coordinator in his final years at the company, gaining a number of high ranked safety awards from OSHA for the plant.
He completed two tours of duty in Vietnam from April 69 to October 70 and was awarded the Army Commendation, Meritorious Service and Achievement Awards.
He was an active member of the Kyle Hoffman Race Team at Lebanon Valley , active in fund raising for St. Peter's ALS Center, a long time member of the Defreestville Fire Company and organized many benefit golf tournaments for organizations including the ALS center. He remained active with members of his Army unit of the 2nd CLSU.
Survivors include his twin sons, Brad J. Flagler of North Greenbush and Kyle H. Flagler (Jessica Rickert) of Niverville; a sister, Linda F. Stevens of Eagle Mills; a step brother, Robert Millhouse. MD of Thousand Oaks, CA; a step sister, Betty Ann Korzenny of Tallahassee, FL; two nephews, Hugh Stevens of West Sand Lake and Matthew Stevens of Anchorage, AK and several cousins and nieces and nephews.
Funeral service will be held Saturday at 10:00 AM at the Bryce Funeral Home, Inc. 276 Pawling Avenue Troy with Deacon Paul Carney of St. John's Episcopal Church in Troy, officiating.
Relatives and friends may call at the funeral home on Friday from 4-7 PM.
Interment will be in Oakwood Cemetery Troy.
In lieu of flowers, contributions may be made in memory of Bruce C. Flagler to St. Peter's ALS Regional Center, 19 Warehouse Row, Albany, NY 12205 or via their website at St Peter's Donation Page. (Specify 'St Peter's ALS Regional Center')