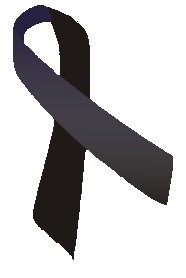 Bruce lost his battle with ALS on the morning of June 1, 2010.
He passed away peacefully at home at the age of 62.
Click Here for Bruce's Obituary.
Ever since his diagnosis with ALS, Bruce worked tirelessly to raise awareness of those suffering from the disease and to raise funds for those supplying services to ALS patients. After he retired, he volunteered at St Peter's ALS Regional Center where he was an inspiration acknowledged by all.
At the viewing, there was a continuous stream as hundreds of family, friends, supporters, coworkers, clients and golf partners came to pay their last respects to a man who was obviously loved and well respected.
There was a very long procession, led by Patriot Guard Riders, that ran every red light and tied up cross traffic all the way to the cemetery. (Bruce was loving that!)
He worked exactly 37 years at Troy Belting and Supply Co. when he retired on February 26, 2010. (There were stories told about Bruce and some of the pranks he pulled that sounded exactly like the Flagler I knew for 40+ years.) There was not a dry eye in the place as everyone agreed the man and his sense of humor will be sorely missed.
Below are some pictures from his funeral. Followed by a link to the 'Tribute to Bruce' page, a video of a Roast presentation and pictures from visits by Mark Glandon and I over the last year.
Denny